The Responsible Trading System – Conceptual Framework
Responsible Trading started as an advocacy and eventually developed into a system complete with Trading Strategies, Trading Styles and Analytical Methods.
This video is a recorded version of the presentation I made during the BooKAKA Trader's Summit held at the TIU Theater in Makati City  last October 1, 2016.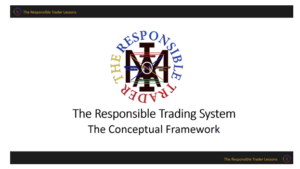 You can watch the video thru BooKAKA's Facebook page:
https://www.facebook.com/bookakanews/videos/1370691286289344/
or  The Responsible Trader's YouTube Channel where you can also download the video:
https://www.youtube.com/watch?v=EFR-6RCTVwc
I hope you enjoy watching as much as I did preparing the video.  I wish you the best in your learning journey and good luck on all your trades.
NOTE: Our planned release of the second book: "Swing Trading with TRT" scheduled this December 2016 has been reset to June 2017. The first book: "The Responsible Trading – a Thinking Person's Guide for Trading the Philippine Stock Market" is now available in our publisher's, Central Book Supply, Branches indicated at the end of the video. We are under negotiation with another leading book store for a wider distribution coverage. Please wait for our further announcement. 
Of course, the book can still be ordered direct from our website: www.theresponsibletrader.com. Just fill up the Order Form and we will do the rest for you.
Thank you for kind understanding and continued support.