The Responsible Trader Hope for Trading Knowledge Test
The Responsible Trader – Hope for Trading Knowledge Test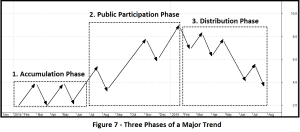 During the course of our promotions for the book "The Responsible Trader – a Thinking Person's Guide for Trading the Philippine Stock Market"  we encountered traders who asked the following questions:
Can the book really help me? I have been out of school for a long time and can no longer seem to absorb new material.
Sir, I am hopeless. Reading books on technical analysis put me to sleep. The more I read, the more I cannot understand. Is your book any different from the rest?
and several more revolving around two main concerns which are:
Inability to absorb new material
Being intimidated by technical terms.
On those occasions, I have asked them to take "The Responsible Trader's Hope for Trading Knowledge Test." (Please click the  link below)
TRT Hope for Trading Knowledge Test.
It is simple. In the link provided, you can download Chapter 1, Section 1 of the book.  If while reading it puts you to sleep, I will be the first one to recommend  that you don't buy it.
However, if you can read and finish it with your eyes wide open and you remain awake and alert,  you know what to do. Just click on the book icon appearing on this website and we will do the rest for you.  The book costs less than attending a paid seminar, yet you get more value than attending one.
The Responsible Trader – Table of Contents
In order to have a sneak peek of the topics, below is the Table of Contents. You can see that it covers all the essential knowledge you need in order to be able to trade effectively and efficiently. In addition, you get  the Responsible Trading Worksheet – Your Technical Analysis, Your Trading Plan, Your Trading Log and Your Performance Review ALL-IN-ONE.  After reading the book, you can immediately apply everything that you've learned. PLUG and PLAY and you are Ready-to-Trade the Responsible Trader's way.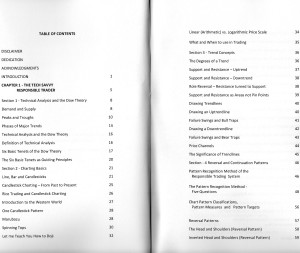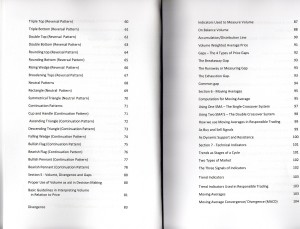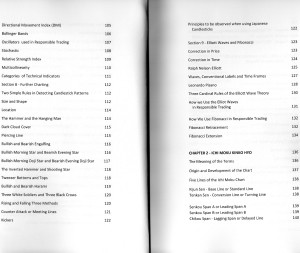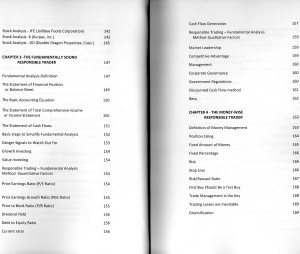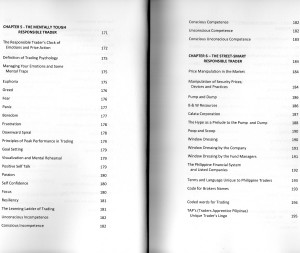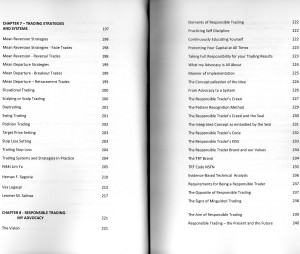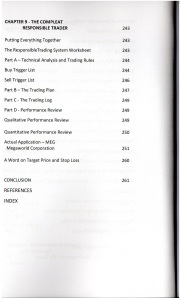 I wish you the best in your learning journey and good luck on all your trades.