Top Ten Smart Money Moves – August 19, 2016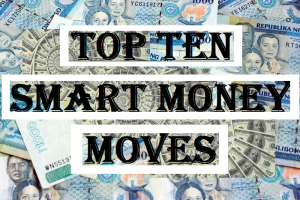 Top Ten Smart Money Moves, starting January 2015, is the official trading newsletter of The Responsible Trader to promote his advocacy, Responsible Trading. This newsletter contains the previous day's data from PSE, the Top Ten Foreign Buying and Selling, Top Ten in Total Traded Value, including Trading Notes based on the data of the previous day. This newsletter is given free to all the friends of The Responsible Trader and to members of the Facebook group and the other organizations where he is a member. For the previous issue where complete details about the newsletter was fully discussed, please refer to: Daily Top Tens October 17, 2014.
Trading Notes for Today – (Based on August 19, 2016 Data)
Total Traded Value – PhP 8.675 Billion – Medium
Market Breadth and Sentiment indicated by Advances Declines Ratio – (Ideal is 2:1 to be considered Bullish or Bearish) 107 Declines vs. 92 Advances = 1.16:1 Neutral
Total Foreign Buying – PhP 4.686 Billion
Total Foreign Selling – (PhP 5.175) Billion
Net Foreign Buying (Selling) (PhP 0.489) Billion – 6th day of Net Foreign Selling after a day of Net Foreign Buying
Data from the Philippine Stock Exchange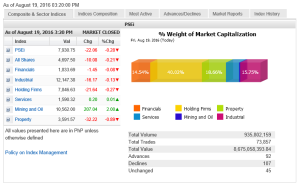 Screenshot courtesy of: www.pse.com.ph
PSE HEAT MAP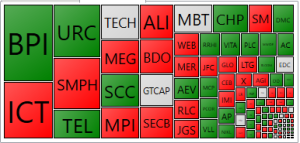 Screenshot courtesy of PSEGET
Top Ten Foreign Buying and Selling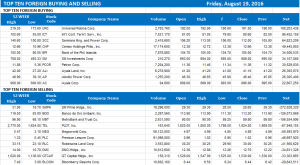 Top Ten in Total Traded Value
From now on, I will just quote the related article from Business World so that we will have everything in one piece:
==================================================
PSE index to move sideways amid lack of drivers
Posted on August 22, 2016
ANALYSTS expect the stock market to continue moving sideways this week if no unexpected developments take place locally and externally days before the end of a month traditionally known for its lackluster trading.
"The 'ghost month' for me is not important," said Harry G. Liu, president of Summit Securities, Inc., referring to a common Chinese belief that August ushers in a slowdown in the financial markets.
He called the "ghost month" as having a merely psychological effect on trading, which he said coincided this year with the lack of fund inflows from Asia.
On Friday, the Philippine Stock Exchange index (PSEi) finished at 7,930.75, lower by 0.32% compared with its close the previous week. It was down 0.28% from Thursday's close.
On a weekly comparison, the all-shares index also slipped by 0.54% to 4,697.50, with only the mining and oil index and holding firms spared from the decline. Mining and oil stocks rose by 6.15% to 10,562 after suffering in recent weeks amid government actions that appeared unfavorable to miners.
Last week, foreign investors sold more shares than they bought, resulting in a net selling of P3.32 billion worth of shares, a reversal of the earlier week's net buying of P7.2 billion.
Last week, however, saw gainers outnumbering losers at 108 versus 105, an improvement over the previous week's 84 to 137 ratio.
"What we need now is more concrete news that will eventually bring it (PSEi) above 8,100," he said.
The top price gainers were Vitarich Corp., First Abacus Financial Holdings Corp., Integrated Micro-Electronics, Inc., Asiabest Group International, Inc. and Central Azucarera de Tarlace, Inc. The top price loser was PhilWeb Corp.
"What will that be? All the plans that the government is doing," he said, citing the administration's planned infrastructure spending that could start in the third or fourth quarter.
"That's why, [this] week, I feel the market will still be moving up and down, up and down [and] unless something constructive or good comes in then it can try again to make the 8,100," he said.
Should there be unforeseen negative news, he said he expects a 7,750 support line for the PSEi. For now, he said political and economic conditions were steady and with no "crisis" in sight.
Mr. Liu said he is hopeful that recent developments including the government's move to ensure peace and order and increase spending "would eventually in the future come into a positive tone."
Externally, he said he was not expecting any unexpected developments in global markets. He added that the US, which is on a campaign period to elect its next president, would be steady ahead of any interest rate increase in the third or fourth quarter.
Miguel A. Agarao, vice-president Philequity Management, Inc., said the PSEi this week would be headed towards 7,900 "make or break." — Victor V. Saulon
Source: http://www.bworldonline.com/content.php?section=StockMarket&title=pse-index-to-move-sideways-amid-lack-of-drivers&id=132228
==================================================
We learned that the Angat Pilipinas Coalition for Financial Literacy Polls was extended until August 25, 2016.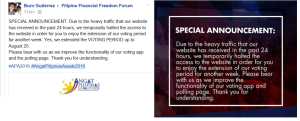 I have been nominated for the "Influential Author of the Year" Award. Choose Carefully. Vote Wisely. Vote for the one with the Complete Financial Literacy Package.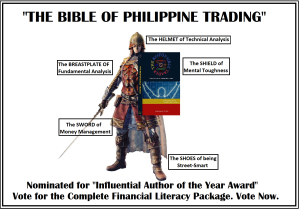 1. The Book: "The Responsible Trader – a Thinking Person's Guide for Trading the Philippine Stock Market" now earned the name "The Bible of Philippine Trading." You can download Chapter 1, Section 1 of the book here: http://theresponsibletrader.com/the-responsible-trader-hope-for-trading-knowledge-test/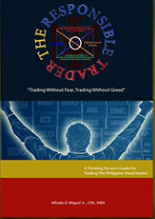 2. The Website: :http://www.theresponsibletrader.com where we publish our daily newsletter Top Ten Smart Money Moves, Stock Trading Lessons, and Inspirational Materials. (FREE)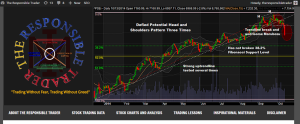 3. The YouTube Channel: https://www.youtube.com/theresponsibletrader – where you can learn the course "Master's Certificate in Technical Analysis" which was simplified in an easily understood manner. You can download these videos and learn them at your own convenient time. (FREE)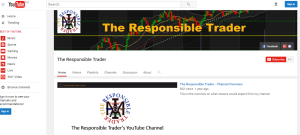 4. My Slideshare: http://www.slideshare.net/TheResponsibleTrader – where you can view and download copy of the Powerpoint Presentation of my TRT-POV (The Responsible Trader's Point of View) of the videos posted in our Youtube Channel. (FREE)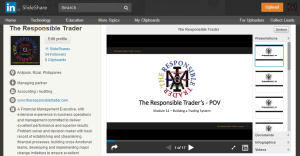 Vote now and avoid the rush. Please click this link:
http://angatph.com/angat-awards-and-nominations/polling-booth-angat-pilipinas-awards-2016/
No need to register thru your email account. Just log in with your Facebook account so your vote will be counted.
We would appreciate it very much if you can tell your friends to do the same.
Thank you very much for your support.
===================================================
Good luck on all your TRADES today.
DISCLAIMER There is a very high degree of risk involved in TRADING. Past results are not indicative of future returns. Nothing contained in this newsletter constitutes a solicitation, recommendation, PROMOTION or endorsement of any security. In accordance with the Responsible TRADER's Creed: I will never tell and you take full responsibility for all your TRADING results NOTES: Please take note of the following changes effective August 6, 2015: 1. Caption Market Breadth has been changed to Total Traded Value to simplify the presentation. 2. Market Breadth is expressed in terms of Number of Advances and Declines. Expressing this as a Ratio by using the larger number as Numerator we derive the Market Sentiment whether Bullish or Bearish. 3. Based on Past three-year data of Average Total Traded Values, following classifications will be used to make the presentation more relevant to present times. a. Low – Total Traded Value less than P8 Billion b. Medium – Total Traded Value P8 Billion but not more than P15 Billion c. High – Total Traded Value more than P15 Billion