Top Ten Smart Money Moves – February 15, 2017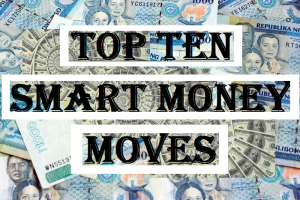 Top Ten Smart Money Moves, starting January 2015, is the official trading newsletter of The Responsible Trader to promote his advocacy, Responsible Trading. This newsletter contains the previous day's data from PSE, the Top Ten Foreign Buying and Selling, Top Ten in Total Traded Value, including Trading Notes based on the data of the previous day. This newsletter is given free to all the friends of The Responsible Trader and to members of the Facebook group and the other organizations where he is a member. For the previous issue where complete details about the newsletter was fully discussed, please refer to: Daily Top Tens October 17, 2014.
Trading Notes for Today –  (Based on February 15, 2017  Data)
Total Traded Value –  PhP  7.964 Billion – Low
Advances Declines Ratio – (Ideal is 2:1)   108 Declines vs. 87 Advances     = 1.24:1  Neutral
Total Foreign Buying – PhP 4.540  Billion
Total Foreign Selling – (PhP  5.005  Billion)
Net Foreign Buying (Selling) – (PhP  0.465  Billion) – 8th day of Net Foreign Selling after a day of  Net Foreign Buying
Data from the Philippine Stock Exchange
Screenshot courtesy of: www.pse.com.ph
PSE HEAT MAP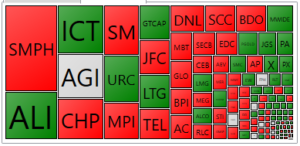 Screenshot courtesy of PSEGET
Top Ten Foreign Buying and Selling
Top Ten in Total Traded Value
From now on, I will just quote the related article from Business World so that we will have everything in one piece:
==================================================
Expanded mine crackdown adds to gloom
Posted on February 16, 2017
THE Philippine Stock Exchange index (PSEi) extended losses for the second day on Wednesday, ceding 32.54 points or 0.45% to close at 7,174.30 in a session that saw mining companies disclosing developments in the industry's continuing face off with the Environment secretary.
Miko S. Sayo, trader at Angping & Associates Securities, Inc., said foreign selling continued to drive the market's decline.
Yesterday saw foreign funds sustain their pull out, as selling persisted to reach P5 billion, outpacing purchases of P4.5 billion. Wednesday's net selling of P464.82 million, however, was lower than the previous day's P590.85 million.
All shares retreated by 18.33 points or 0.41% to end 4,356.25.
Except for services, which edged up by 1.47 points or 0.10% to 1,415.01, all other sectoral indices finished lower.
Financials led the decline at 14.86 points or 0.83% to 1,763.79. Industrials followed, giving up 60.87 points or 0.54% to finish at 11,031.62. Mining and oil eased by 52.40 points or 0.43% to close at 11,899.66. Holding firms ceded 28.66 points or 0.39% to 7,228.07 while property gave up 0.57 of a point or 0.01% to finish 3,306.25.
Value turnover improved by 9% to P7.96 billion from the previous day's P7.30 billion.
Losers continued to outnumber gainers at 108 versus 87, while 47 other issues closed unchanged.
It was a mixed story elsewhere in Asia yesterday, with the Nikkei 225, Topix (Tokyo), Hang Seng and S&P/ASX200 adding 1.03%, 0.95%, 1.23% and 0.94%, respectively, while the CSI 300 (Shanghai-Shenzen) and MSCI AC Asia Pacific lost 0.41% and 0.67% respectively.
As expected by 2TradeAsia.com, the online arm of F. Yap Securities, Inc., the market saw a spillover from Tuesday's sell-off on mining jitters, with the PSEi slipping below 7,200 for the first time in nearly a month, or since Jan. 18's 7,156.36.
"Optimism over Fed Chair Janet Yellen's confidence in the US economic growth" failed to provide any lift.
A number of listed miners told the bourse that they had yet to receive any order for suspension or closure of operations a day after Environment Secretary Regina Paz L. Lopez said she was canceling 75 mining contracts to add to 23 others announced two weeks ago. The clarification from mining firms came after the PSE directed them to clarify and comment on Ms. Lopez's pronouncement. The exchange also said that it was "closely coordinating" with the Department of Environment and Natural Resources on the matter.
The PSE reminded the public to exercise prudence in investment decisions particularly when it comes to mining stocks, saying it "will apprise the investing public of further developments on the matter in order to ensure that full, fair and accurate information are readily available…" — VVS
Source: http://www.bworldonline.com/content.php?section=StockMarket&title=expanded-mine-crackdown-adds-to-gloom&id=140717
==================================================
We aim to continue promoting financial literacy on the area of stock market trading and investing to our countrymen both here and abroad through the following:
1. The Book: "The Responsible Trader – a Thinking Person's Guide for Trading the Philippine Stock Market" now earned the name "The Bible of Philippine Trading." You can download Chapter 1, Section 1 of the book here: http://theresponsibletrader.com/the-responsible-trader-hope-for-trading-knowledge-test/.
As requested by those abroad and those who want the book in digital form, we have produced an eBook version. For those interested please send email to: ninjatrader19@gmail.com Subject: The Responsible Trader – eBook Version.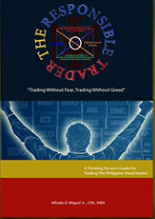 2. The Website: :http://www.theresponsibletrader.com where we publish our daily newsletter Top Ten Smart Money Moves, Stock Trading Lessons, and Inspirational Materials. (FREE)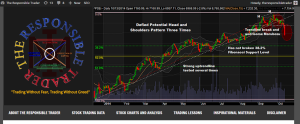 3. The YouTube Channel: https://www.youtube.com/theresponsibletrader – where you can learn the course "Master's Certificate in Technical Analysis" which was simplified in an easily understood manner. You can download these videos and learn them at your own convenient time. (FREE)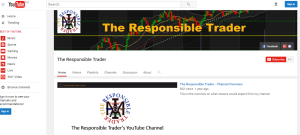 4. My Slideshare: http://www.slideshare.net/TheResponsibleTrader – where you can view and download copy of the Powerpoint Presentation of my TRT-POV (The Responsible Trader's Point of View) of the videos posted in our Youtube Channel. (FREE)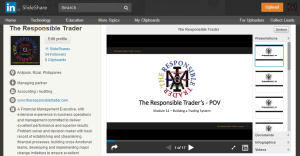 ===================================================
Good luck on all your TRADES today.
DISCLAIMER There is a very high degree of risk involved in TRADING. Past results are not indicative of future returns. Nothing contained in this newsletter constitutes a solicitation, recommendation, PROMOTION or endorsement of any security. In accordance with the Responsible TRADER's Creed: I will never tell and you take full responsibility for all your TRADING results
NOTES: Please take note of the following changes effective August 6, 2015: 1. Caption Market Breadth has been changed to Total Traded Value to simplify the presentation. 2. Market Breadth is expressed in terms of Number of Advances and Declines. Expressing this as a Ratio by using the larger number as Numerator we derive the Market Sentiment whether Bullish or Bearish. 3. Based on Past three-year data of Average Total Traded Values, following classifications will be used to make the presentation more relevant to present times. a. Low – Total Traded Value less than PhP 8 Billion b. Medium – Total Traded Value Php 8 Billion but not more than P15 Billion c. High – Total Traded Value more than Php 15 Billion