Top Ten Smart Money Moves – January 24, 2017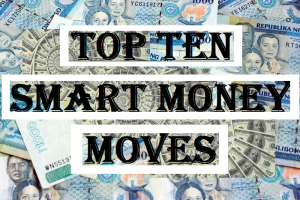 Top Ten Smart Money Moves, starting January 2015, is the official trading newsletter of The Responsible Trader to promote his advocacy, Responsible Trading. This newsletter contains the previous day's data from PSE, the Top Ten Foreign Buying and Selling, Top Ten in Total Traded Value, including Trading Notes based on the data of the previous day. This newsletter is given free to all the friends of The Responsible Trader and to members of the Facebook group and the other organizations where he is a member. For the previous issue where complete details about the newsletter was fully discussed, please refer to: Daily Top Tens October 17, 2014.
Trading Notes for Today –  (Based on January 24, 2017  Data)
Total Traded Value –  PhP  7.886 Billion – Low
Advances Declines Ratio – (Ideal is 2:1)  97 Advances vs. 86 Declines  = 1.13:1  Neutral
Total Foreign Buying – PhP 3.34  Billion
Total Foreign Selling – (PhP  4.163  Billion)
Net Foreign Buying (Selling) – (PhP  0.823)  Billion – 2nd day of Net Foreign Selling after a day of Net Foreign Buying
Data from the Philippine Stock Exchange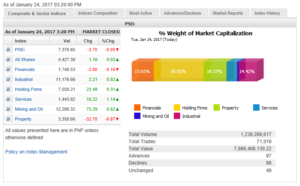 Screenshot courtesy of: www.pse.com.ph
PSE HEAT MAP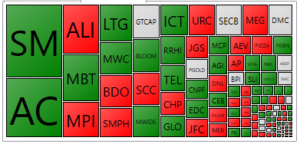 Screenshot courtesy of PSEGET
Top Ten Foreign Buying and Selling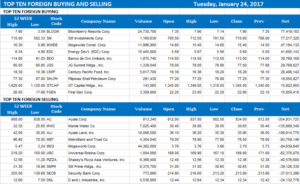 Top Ten in Total Traded Value

From now on, I will just quote the related article from Business World so that we will have everything in one piece:
==================================================
PSEi corrects as US protectionism worries marts
Posted on January 25, 2017
LOCAL STOCKS traded on a mixed note, with the main index closing little unchanged, as investors await data on Philippine economic growth and digest US President Donald J. Trump's latest move toward protectionism.
The benchmark Philippine Stock Exchange index (PSEi) slipped 3.70 points or 0.05% to 7,370.65 on Tuesday, cutting short its rally in the previous session.
The broader all shares index, on the other hand, advanced by another 1.16 points or 0.02% to 4,427.30 during the session that witnessed 97 stocks advance against 86 names that declined, and 49 that remained unchanged.
"We saw a little correction [on Tuesday] as sentiments from the post-inaugural retreat by the DJIA (Dow Jones Industrial Average) hounded the otherwise bullish tone in the local stock market," Frank Gerard J. Barboza, trader at AP Securities, Inc., said in a mobile phone message.
The DJIA dropped 0.14% to 19,799.85 at the end of Monday's trading in the United States. The S&P 500 and Nasdaq likewise fell 0.27% to 2,265.20 and 0.04% to 5,552.94.
"President Trump has set in motion the fulfilment of his campaign promises — a cause for worry today as it was back then in the campaign trail," Justino B. Calaycay, head of marketing and research at A&A Securities, Inc., said in a trading post for Tuesday after Mr. Trump formally ordered the withdrawal of the US from the Trans-Pacific Partnership.
"Regardless of how anyone considers the new White House occupant, his decisions are the realities not only the Americans, but the entire global community now faces up to and live with."
But the negative sentiment triggered by developments in the US was tempered, with some investors looking forward to the release of Philippine gross domestic product (GDP) data on Thursday.
Most counters ended in the green, led by the services sector that surged 16.22 points or 1.13% to 1,443.82. The mining and oil group also advanced by 75.29 points or 0.61% to 12,290.32; holding firms by 23.49 points or 0.31% to 7,550.21; and industrials by 2.21 points or 0.02% to 11,176.66.
Property and financials, meanwhile, respectively dropped by 32.70 points pr 0.96% to 3,350.66 and by 2.80 points or 0.16% to 1,748.53.
Value turnover increased to P7.89 billion from P5.61 billion after 1.24 billion issues changed hands. Net foreign selling, however, rose to P822.87 million from the P142.77 million recorded in the previous session.
"Philippine stocks spent most of the day, including the entire morning session, underwater before a flow of buying activity pushed the benchmark slightly higher. There just wasn't enough to build momentum on with the bulls eventually surrendering towards the close," Mr. Calaycay said.
"We'd likely to tread on mixed momentum as investors await to take cue from the coming GDP data. 7,400 seems to be the bridge to cross for the market to renew its bullish fervor," AP Securities' Mr. Barboza said. — Keith Richard D. Mariano
Source: http://www.bworldonline.com/content.php?section=StockMarket&title=psei-corrects-as-us-protectionism-worries-marts&id=139565
==================================================
We aim to continue promoting financial literacy on the area of stock market trading and investing to our countrymen both here and abroad through the following:
1. The Book: "The Responsible Trader – a Thinking Person's Guide for Trading the Philippine Stock Market" now earned the name "The Bible of Philippine Trading." You can download Chapter 1, Section 1 of the book here: http://theresponsibletrader.com/the-responsible-trader-hope-for-trading-knowledge-test/.
As requested by those abroad and those who want the book in digital form, we have produced an eBook version. For those interested please send email to: ninjatrader19@gmail.com Subject: The Responsible Trader – eBook Version.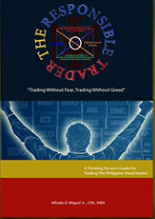 2. The Website: :http://www.theresponsibletrader.com where we publish our daily newsletter Top Ten Smart Money Moves, Stock Trading Lessons, and Inspirational Materials. (FREE)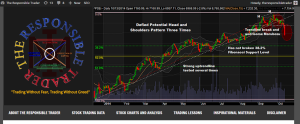 3. The YouTube Channel: https://www.youtube.com/theresponsibletrader – where you can learn the course "Master's Certificate in Technical Analysis" which was simplified in an easily understood manner. You can download these videos and learn them at your own convenient time. (FREE)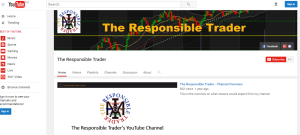 4. My Slideshare: http://www.slideshare.net/TheResponsibleTrader – where you can view and download copy of the Powerpoint Presentation of my TRT-POV (The Responsible Trader's Point of View) of the videos posted in our Youtube Channel. (FREE)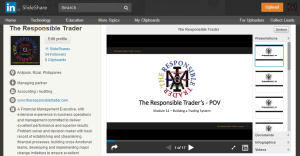 ===================================================
Good luck on all your TRADES today.
DISCLAIMER There is a very high degree of risk involved in TRADING. Past results are not indicative of future returns. Nothing contained in this newsletter constitutes a solicitation, recommendation, PROMOTION or endorsement of any security. In accordance with the Responsible TRADER's Creed: I will never tell and you take full responsibility for all your TRADING results
NOTES: Please take note of the following changes effective August 6, 2015: 1. Caption Market Breadth has been changed to Total Traded Value to simplify the presentation. 2. Market Breadth is expressed in terms of Number of Advances and Declines. Expressing this as a Ratio by using the larger number as Numerator we derive the Market Sentiment whether Bullish or Bearish. 3. Based on Past three-year data of Average Total Traded Values, following classifications will be used to make the presentation more relevant to present times. a. Low – Total Traded Value less than PhP 8 Billion b. Medium – Total Traded Value Php 8 Billion but not more than P15 Billion c. High – Total Traded Value more than Php 15 Billion