Top Ten Smart Money Moves – January 31, 2018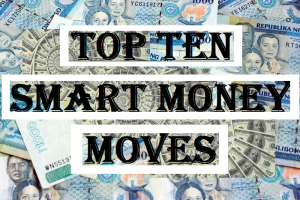 Top Ten Smart Money Moves, starting January 2015, is the official trading newsletter of The Responsible Trader to promote his advocacy, Responsible Trading. This newsletter contains the previous day's data from PSE, the Top Ten Foreign Buying and Selling, Top Ten in Total Traded Value, including Trading Notes based on the data of the previous day. This newsletter is given free to all the friends of The Responsible Trader and to members of the Facebook group and the other organizations where he is a member. For the previous issue where complete details about the newsletter was fully discussed, please refer to: Daily Top Tens October 17, 2014.
Trading Notes for Today –  (Based on January 31,  2018  Data)
Total Traded Value –  PhP  11.528  Billion –  Medium
Advances Declines – (Ideal is 2:1)  142 Declines vs. 61 Advances = 2.33:1 Bearish
Total Foreign Buying – PhP 4.320  Billion
Total Foreign Selling – (PhP 6.648)  Billion
Net Foreign Buying (Selling) – (PhP 2.328)  Billion – 4th day of Net Foreign Selling after a day of Net Foreign Buying
Data from the Philippine Stock Exchange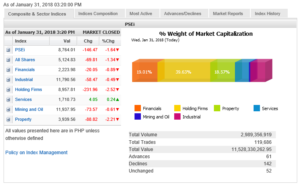 Screenshot courtesy of: www.pse.com.ph
PSE HEAT MAP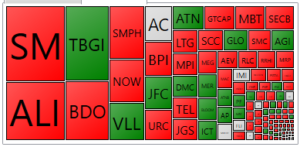 Screenshot courtesy of PSEGET
Top Ten Foreign Buying and Selling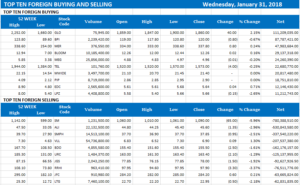 Top Ten in Total Traded Value
Top Ten Gainers and Losers

From now on, I will just quote the related article from Business World so that we will have everything in one piece:
==================================================
PHL shares extend decline as correction continues
February 1, 2018
SHARES continued their decline on Wednesday, ending a strong month that saw nine fresh peaks with what analysts welcomed as a healthy correction.
The bellwether Philippine Stock Exchange index (PSEi) dropped back to the 8,700 level yesterday, giving up 1.64% or 146.47 points to finish at 8,764.01.
The all-shares index likewise declined 1.34% or 69.81 points to close at 5,124.83.
Timson Securities, Inc. Marketing Head Mark Levinson R. Koa noted that the weakness in global markets continued to affect the local bourse, citing a 300-point decrease in the Dow Jones Industrial Average (DJIA) on Tuesday.
The DJIA lost 1.37% to finish at 26,076.89, with the Nasdaq Composite Index and S&P 500 also declining by 0.86% to 7,402.48 and 1.09% to 2,822.43, respectively. Investors were focused on rising bond yields, as well as on news of competition in the health care sector after Amazon, Berkshire Hathaway, and JPMorgan Chase disclosed plans to form an independent health care company for their employees in the US.
"This pullback is not really surprising given that the PSEi gained more than 500 points since the start of the year," Mr. Koa said in a text message.
The main index kicked off 2018 with a new record close, jumping to 8,724.13 on the first trading day and thereafter posting eight other all-time high finishes, the latest being its move past the 9,000 mark at 9,058.62, recorded last Jan. 29.
Intraday, the market reached as high as 9,078.37 this month.
In a separate text message, Eagle Equities, Inc. President Joseph Y. Roxas said the market's decline was a "healthy correction."
Services was the lone sub-index that was up yesterday, climbing 0.23% or 4.05 points to end at 1,710.73.
Holding firms posted the day's biggest decline, going down 2.52% or 231.96 points to 8,957.81, followed by property that lost 2.2% or 88.82 points to 3,939.56. Financials dropped 0.89% or 20.05 points to 2,223.98; mining and oil shed 0.61% or 73.57 points to 11,937.95; while industrials dipped 0.49% or 58.47 points to 11,790.56.
Decliners outpaced advancers, 142 to 61, while 52 issues were unchanged.
Total transactions for the day were valued at P11.53 billion after some 2.99 billion issues switched hands. This is higher than the P10.05-billion value turnover recorded last Tuesday.
Foreign investors were net sellers for the fourth consecutive day, with net sales of P2.33 billion, up from Tuesday's P2.02 billion.
A market note by COL Financial Group, Inc. said the market's support level was within the range or 8,711 to 8,565. If broken, the brokerage firm said the index may look for the next support between 8,443 and 8,275.
Most Southeast Asian stock markets also fell on Wednesday as the recent spike in global bond yields weighed on equities. — Arra B. Francia with Reuters
Source: http://bworldonline.com/phl-shares-extend-decline-correction-continues/
=====================================================
In line with our VISION, A RESPONSIBLE IN EVERY FILIPINOS HOME, we aim to continue promoting financial literacy on the area of stock market trading and investing to our countrymen both here and abroad through the following:
1. The Book: "The Responsible Trader – a Thinking Person's Guide for Trading the Philippine Stock Market" now earned the name "The Bible of Philippine Trading." You can download Chapter 1, Section 1 of the book here: http://theresponsibletrader.com/the-responsible-trader-hope-for-trading-knowledge-test/. For those interested in the hard copy, please send email to: ninjatrader919@gmail.com Subject: The Responsible Trader – Hard Copy.
As requested by those abroad and those who want the book in digital form, we have produced an eBook version. For those interested please send email to: ninjatrader19@gmail.com Subject: The Responsible Trader – eBook Version.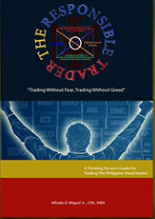 The book continues to receive positive response and comments from our readers. To reach a wider audience we have made the book available through selected branches of National Bookstore: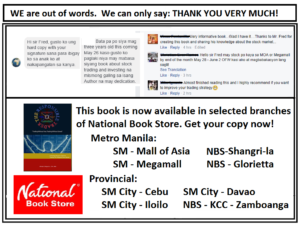 The book can also be ordered online through our publisher, Central Book Supply. Just go to: http://central.com.ph/bookstoreplus then click Search – The Responsible Trader.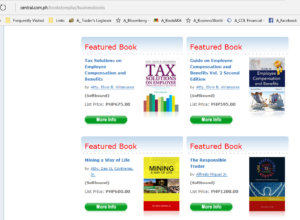 Book may also be obtained thru the branches of our publisher, Central Book Supply as follows:
• Quezon City (Main Branch): 927 Quezon Ave., Quezon City
(TEL. 372-35-50)
• SM MEGAMALL: 5th Level Bldg. A, SM Megamall, Ortigas Center, Mandaluyong City
(TEL. 638-10-88)
• C.M. RECTO AVENUE: Ever Gotesco, Manila Plaza Mall
• LYCEUM MAKATI: 109 SDC Building Leviste St., Brgy. Bel Air Makati, Manila
(TEL: (632) 887-52-45
2. The Website: :http://www.theresponsibletrader.com where we publish our daily newsletter Top Ten Smart Money Moves, Stock Trading Lessons, and Inspirational Materials. (FREE)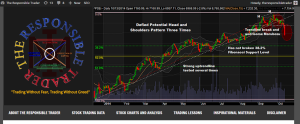 3. The YouTube Channel: https://www.youtube.com/theresponsibletrader – where you can learn the course "Master's Certificate in Technical Analysis" which was simplified in an easily understood manner. You can download these videos and learn them at your own convenient time. (FREE)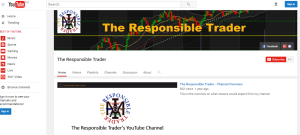 4. My Slideshare: http://www.slideshare.net/TheResponsibleTrader – where you can view and download copy of the Powerpoint Presentation of my TRT-POV (The Responsible Trader's Point of View) of the videos posted in our Youtube Channel. (FREE)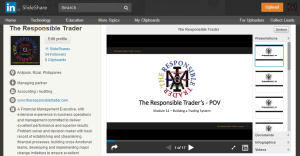 ===================================================
Good luck on all your TRADES today.
DISCLAIMER There is a very high degree of risk involved in TRADING. Past results are not indicative of future returns. Nothing contained in this newsletter constitutes a solicitation, recommendation, PROMOTION or endorsement of any security. In accordance with the Responsible TRADER's Creed: I will never tell and you take full responsibility for all your TRADING results
NOTES: Please take note of the following changes. Effective August 6, 2015: 1. Caption Market Breadth has been changed to Total Traded Value to simplify the presentation. 2. Market Breadth is expressed in terms of Number of Advances and Declines. Expressing this as a Ratio by using the larger number as Numerator we derive the Market Sentiment whether Bullish or Bearish. 3. Based on Past three-year data of Average Total Traded Values, following classifications will be used to make the presentation more relevant to present times. a. Low – Total Traded Value less than PhP 8 Billion b. Medium – Total Traded Value Php 8 Billion but not more than P15 Billion c. High – Total Traded Value more than Php 15 Billion.
Starting with August 11, 2017 data we are including the Top Ten Gainers and Losers for a more comprehensive coverage of significant stock movements during the day.