Top Ten Smart Money Moves – March 24, 2017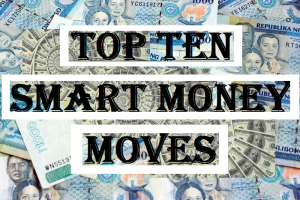 Top Ten Smart Money Moves, starting January 2015, is the official trading newsletter of The Responsible Trader to promote his advocacy, Responsible Trading. This newsletter contains the previous day's data from PSE, the Top Ten Foreign Buying and Selling, Top Ten in Total Traded Value, including Trading Notes based on the data of the previous day. This newsletter is given free to all the friends of The Responsible Trader and to members of the Facebook group and the other organizations where he is a member. For the previous issue where complete details about the newsletter was fully discussed, please refer to: Daily Top Tens October 17, 2014.
Trading Notes for Today –  (Based on March 24, 2017  Data)
Total Traded Value –  PhP  7.143  Billion – Low
Advances Declines Ratio – (Ideal is 2:1)   90  Declines vs.  89 Advances = 1.01:1  Neutral
Total Foreign Buying – PhP 3.522  Billion
Total Foreign Selling – (PhP  4.696  Billion)
Net Foreign Buying (Selling) – (PhP 1.144  Billion) – 3rd day of Net Foreign Selling after a day of  Net Foreign Buying
Data from the Philippine Stock Exchange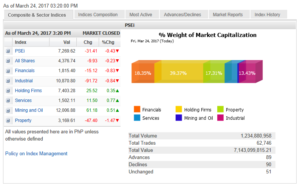 Screenshot courtesy of: www.pse.com.ph
PSE HEAT MAP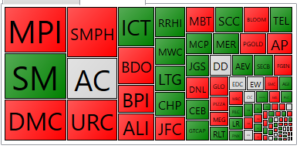 Screenshot courtesy of PSEGET
Top Ten Foreign Buying and Selling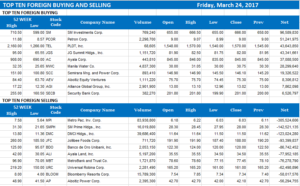 Top Ten in Total Traded Value
From now on, I will just quote the related article from Business World so that we will have everything in one piece:
==================================================
Window dressing may lift PHL stocks after Trump
Posted on March 27, 2017
EARLY quarter-end window dressing may lift the main index this week as investors turn their focus overseas, with developments in the US expected to affect sentiment after the Trump administration failed to clinch approval for its health care bill.
Local equities at the start of last week were dragged by Wall Street's descent amid heightening doubts whether US President Donald J. Trump's agenda will be supported by its legislative body.
Last week, the Philippine Stock Exchange index shed 75.40 points to end at 7,269.62 on Friday from its 7,345.02 close last March 17, with most sectors in negative territory.
Value turnover reached P6.5 billion, with losers trumping gainers at 102 and 80, respectively. Net foreign outflow averaged P668 million.
Mr. Trump suffered a stunning political setback on Friday in a Congress controlled by his own party when Republican leaders pulled legislation to overhaul the US health care system, a major 2016 election campaign promise of the President and his allies. House of Representatives leaders yanked the bill after a rebellion by Republican moderates and the party's most conservative lawmakers left them short of votes, ensuring that Mr. Trump's first major legislative initiative since taking office on Jan. 20 ended in failure. Democrats were unified against it.
"This outcome could rattle the market as it has some indications of instability in the Trump administration," Luis A. Limlingan, managing director at Regina Capital Development Corp., said in a mobile phone message over the weekend.
"The week may get a kickoff from several Fed[eral Reserve] officials delivering speeches hence giving clues to the direction of the US central bank in the coming months," added Mr. Limlingan.
Online brokerage 2TradeAsia.com said the local benchmark hovered around the 7,150-7,400 for the first two months of the year and investors may succumb to window dressing toward the end of the first three months.
"There might be some window-dressing for the final week of March, as fund managers rebalance their holdings ahead of their quarter-end review," read the firm's weekly report.
It added that investors would shift their focus to the upcoming triggering of Brexit on March 29, which will officially mark the event and commence Britain's trade negotiations with the European Union.
It also noted that recent geopolitical concerns such a global populism trend, heightened tensions from North Korea's unabated missile test launches and the impeachment of South Korean President Park Geun-hye could tip off the positive 2016 earnings results of listed firms.
"Any motion to move the scale on clearer economic directions could provide guidance for funds flow movement, including prospects for direct investments."
For this week, immediate support is at 7,200 while resistance is at 7,350 to 7,400, according to 2TradeAsia.com. — Janina C. Lim with Reuters
Source: http://www.bworldonline.com/content.php?section=StockMarket&title=window-dressing-may-lift-phl-stocks-after-trump&id=142755
==================================================
We aim to continue promoting financial literacy on the area of stock market trading and investing to our countrymen both here and abroad through the following:
1. The Book: "The Responsible Trader – a Thinking Person's Guide for Trading the Philippine Stock Market" now earned the name "The Bible of Philippine Trading." You can download Chapter 1, Section 1 of the book here: http://theresponsibletrader.com/the-responsible-trader-hope-for-trading-knowledge-test/.
As requested by those abroad and those who want the book in digital form, we have produced an eBook version. For those interested please send email to: ninjatrader19@gmail.com Subject: The Responsible Trader – eBook Version.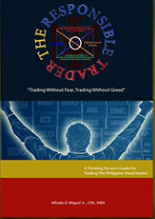 2. The Website: :http://www.theresponsibletrader.com where we publish our daily newsletter Top Ten Smart Money Moves, Stock Trading Lessons, and Inspirational Materials. (FREE)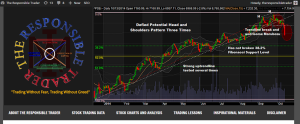 3. The YouTube Channel: https://www.youtube.com/theresponsibletrader – where you can learn the course "Master's Certificate in Technical Analysis" which was simplified in an easily understood manner. You can download these videos and learn them at your own convenient time. (FREE)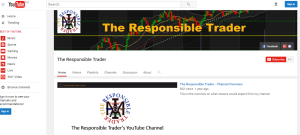 4. My Slideshare: http://www.slideshare.net/TheResponsibleTrader – where you can view and download copy of the Powerpoint Presentation of my TRT-POV (The Responsible Trader's Point of View) of the videos posted in our Youtube Channel. (FREE)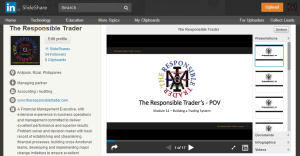 ===================================================
Good luck on all your TRADES today.
DISCLAIMER There is a very high degree of risk involved in TRADING. Past results are not indicative of future returns. Nothing contained in this newsletter constitutes a solicitation, recommendation, PROMOTION or endorsement of any security. In accordance with the Responsible TRADER's Creed: I will never tell and you take full responsibility for all your TRADING results
NOTES: Please take note of the following changes effective August 6, 2015: 1. Caption Market Breadth has been changed to Total Traded Value to simplify the presentation. 2. Market Breadth is expressed in terms of Number of Advances and Declines. Expressing this as a Ratio by using the larger number as Numerator we derive the Market Sentiment whether Bullish or Bearish. 3. Based on Past three-year data of Average Total Traded Values, following classifications will be used to make the presentation more relevant to present times. a. Low – Total Traded Value less than PhP 8 Billion b. Medium – Total Traded Value Php 8 Billion but not more than P15 Billion c. High – Total Traded Value more than Php 15 Billion