Top Ten Smart Money Moves – March 27, 2017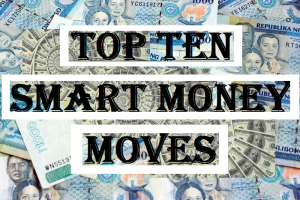 Top Ten Smart Money Moves, starting January 2015, is the official trading newsletter of The Responsible Trader to promote his advocacy, Responsible Trading. This newsletter contains the previous day's data from PSE, the Top Ten Foreign Buying and Selling, Top Ten in Total Traded Value, including Trading Notes based on the data of the previous day. This newsletter is given free to all the friends of The Responsible Trader and to members of the Facebook group and the other organizations where he is a member. For the previous issue where complete details about the newsletter was fully discussed, please refer to: Daily Top Tens October 17, 2014.
Trading Notes for Today –  (Based on March 27, 2017  Data)
Total Traded Value –  PhP  7.767  Billion – Low
Advances Declines Ratio – (Ideal is 2:1)   90  Declines vs.  81 Advances = 1.11:1  Neutral
Total Foreign Buying – PhP 4.310  Billion
Total Foreign Selling – (PhP  4.834  Billion)
Net Foreign Buying (Selling) – (PhP 0.524  Billion) – 4th day of Net Foreign Selling after a day of  Net Foreign Buying
Data from the Philippine Stock Exchange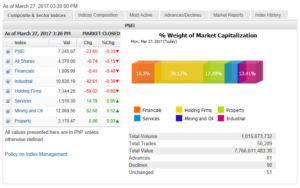 Screenshot courtesy of: www.pse.com.ph
PSE HEAT MAP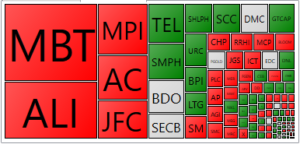 Screenshot courtesy of PSEGET
Top Ten Foreign Buying and Selling
Top Ten in Total Traded Value
From now on, I will just quote the related article from Business World so that we will have everything in one piece:
==================================================
PSEi falls as stocks tank after US health bill failure
Posted on March 28, 2017
LOCAL STOCKS slipped on Monday to pull the Philippine Stock Exchange index (PSEi) down by 23.65 points or 0.32% to 7,245.97, largely in reaction to the developments in foreign markets, analysts said.
Luis A. Limlingan, business development head at Regina Capital Development Corp., said Philippine markets slid once again due to events in the US, namely the 11th-hour decision by Republican leaders of the US House of Representatives to abandon a bill to replace the Affordable Care Act.
Asian markets struggled as President Donald Trump's failure on health care reform raised questions about his ability to push through tax cuts and fiscal spending to boost the economy.
Mr. Trump's inability to get enough support from his own Republican party to "repeal and replace" the Obamacare health insurance reforms, a major campaign promise, also spurred a rush to safety assets such as gold and the Japanese yen. MSCI's broadest index of Asia-Pacific shares outside Japan was down 0.10% after posting its first weekly decline last week in three weeks.
Japan's Nikkei fell 1.50% as the yen rebounded in the face of renewed US dollar weakness.
"Following the cancellation of the House vote on the health bill, Congress is likely to turn its attention to the Supreme Court nomination and budgetary issues," Mr. Limlingan said.
"Preliminary discussions on tax reform could begin soon but we do not expect legislative action on tax reform until June," he added.
The Philippine market's movement is an extension of its previous week's performance, which 2Trade-Asia.com's research team said was dragged by "Wall Street's descent at the start of the week, due to growing doubts whether US President [Donald] Trump's agenda will be supported by its legislative body."
Last week, the PSEi lost ground and weakened by 75.40 points or 1.03% week-on-week to 7,269.62, with most of the counters finishing in the negative territory. On Monday, the PSEi's decline was matched by the broader all-shares index, which gave up 6.74 points or 0.15% to close at 4,370. Decliners outpaced advancers at 90 to 81, while 51 issues closed unchanged.
The performance of the sector indices was mixed, with financials, industrials and holding firms retreating while services, mining and oil, and property advancing. The services sub-index was the biggest gainer with 14.19 points or 0.94% to 1,516.30. Holding firms posted the biggest drop at 59.02 points or 0.79% to 7,344.26.
"For now, it would be prudent to maintain a defensive stance, as markets are still waiting for key macro catalysts," 2TradeAsia.com said about its expectations for the week. — Victor V. Saulon and Reuters
Source: http://www.bworldonline.com/content.php?section=StockMarket&title=psei-falls-as-stocks-tank-after-us-health-bill-failure&id=142836
==================================================
We aim to continue promoting financial literacy on the area of stock market trading and investing to our countrymen both here and abroad through the following:
1. The Book: "The Responsible Trader – a Thinking Person's Guide for Trading the Philippine Stock Market" now earned the name "The Bible of Philippine Trading." You can download Chapter 1, Section 1 of the book here: http://theresponsibletrader.com/the-responsible-trader-hope-for-trading-knowledge-test/.
As requested by those abroad and those who want the book in digital form, we have produced an eBook version. For those interested please send email to: ninjatrader19@gmail.com Subject: The Responsible Trader – eBook Version.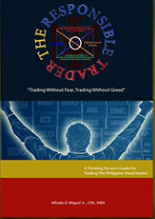 2. The Website: :http://www.theresponsibletrader.com where we publish our daily newsletter Top Ten Smart Money Moves, Stock Trading Lessons, and Inspirational Materials. (FREE)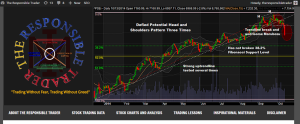 3. The YouTube Channel: https://www.youtube.com/theresponsibletrader – where you can learn the course "Master's Certificate in Technical Analysis" which was simplified in an easily understood manner. You can download these videos and learn them at your own convenient time. (FREE)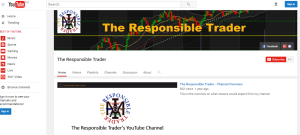 4. My Slideshare: http://www.slideshare.net/TheResponsibleTrader – where you can view and download copy of the Powerpoint Presentation of my TRT-POV (The Responsible Trader's Point of View) of the videos posted in our Youtube Channel. (FREE)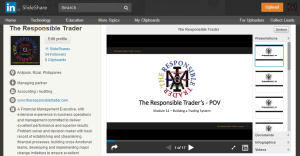 ===================================================
Good luck on all your TRADES today.
DISCLAIMER There is a very high degree of risk involved in TRADING. Past results are not indicative of future returns. Nothing contained in this newsletter constitutes a solicitation, recommendation, PROMOTION or endorsement of any security. In accordance with the Responsible TRADER's Creed: I will never tell and you take full responsibility for all your TRADING results
NOTES: Please take note of the following changes effective August 6, 2015: 1. Caption Market Breadth has been changed to Total Traded Value to simplify the presentation. 2. Market Breadth is expressed in terms of Number of Advances and Declines. Expressing this as a Ratio by using the larger number as Numerator we derive the Market Sentiment whether Bullish or Bearish. 3. Based on Past three-year data of Average Total Traded Values, following classifications will be used to make the presentation more relevant to present times. a. Low – Total Traded Value less than PhP 8 Billion b. Medium – Total Traded Value Php 8 Billion but not more than P15 Billion c. High – Total Traded Value more than Php 15 Billion