Trading is More Fun in the Philippines – Part 2 – TAP's (Traders Apprentice Pilipinas) Unique Trader's Lingo
Trading is More Fun in the Philippines – Part 2 –
TAP's (Traders Apprentice Pilipinas) Unique Trader's Lingo
This is a sequel to my previous article:http://theresponsibletrader.com/responsible-trading-trading-fun-philippines/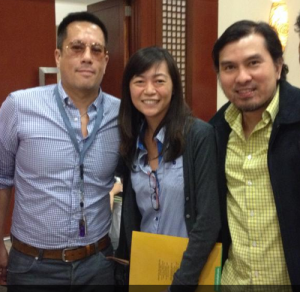 Among the Trading Groups in Facebook, Traders Apprentice Pilipinas seems to be the most well organized.  TAP is  led by  Investment Banker and Corporate Finance Advisor Tony Herbosa known as TAP Boss Tony  and Roy Reyes Former Commodities Division at Enron and with Citigroup known as Senyor Roy.   TAP's Facebook page was created by Kithe Ortiz, Financial Advisor at Sun Life Financial Philippines.  Just like in a corporate setting, the group has its own Mission Statement and Goals.
============================================================================
TAP's Mission Statement:  Our mission is to guide you in achieving your dreams, thru our mentoring system, by our proven wealth creators.
TAP's Goal:  Our goal is to eliminate wealth ignorance & bad financial choices that merely keep you down, replace those with successful trading strategies and insights for almost all major asset classes (stocks, properties, FX, etc).
Superior trading and wealth creation can be learned, but it can't be learned in a textbookish way from people who themselves have not made any superior returns or gotten wealthy. So it is time to kill all the ignorance out there.
=============================================================================
As of this writing, TAP now boasts of almost  29,000 members and has evolved its own trader's lingo, unique and distinct from the general trader's lingo shared in Part 1 by Bro Spyfrat.
With the permission of TAP Boss Tony Herbosa and Senyor Roy Reyes, and I would like to give my thanks to both of them, I would like to list below TAP's  own unique terms and quote their own explanations.
THE UNIQUE TAP LINGO (Translations of Filipino terms in English are my own best effort)
BOBO : Buy on Breakout (invented by Koko Kwekwek).  BOBO is the abbreviation of Buy on break out. When we do a BOBO it means we decide to risk our money and buy to acquire shares after the stock breaks out of weeks /months of resistance hoping it would go up further beyond the past strong resistance lines.
ROBO: Rollover on Breakout. ROBO is the abbreviation of Roll on break out. When ROBO is announced by our Senyor or when you see levels in the beautiful charts that he makes, it means it is a strong suggestion to sell a significant portion of your funds and leave/risk (roll) maybe a smaller portion of your funds at the price indicated or being approached
EL BIMBO: Eh Lintik Buy in Massive Break out or Just BOMBO: Buy on Massive Breakout
LIP: Lock in Profits
Petots –  refer to the Philippine pesos.  TAP Boss Tony Herbosa has a funny explanation how this came about.  According to him they have  a member, also a blogger in Singapore and she misspelled pesos into petots and the term stuck since then
Kesos – means in thousand pesos.  For example when you say 5 kesos it means 5 thousand pesos (P5,000.00)
Kamote – refers to 90 day sitting in a position taken from the time period for agricultural planting and harvesting of  sweet potato (kamote in local dialect)
Zubaru – refers to Penny Stocks (the term  is taken from Basura which means garbage in local dialect)
Bodega Strategy – refers to Warehousing.  Accumulation of stocks when the public are not yet aware of its potentials.
Playbook – is a Master Plan developed by Senyor Roy Reyes, the Technical Master and Expert of the Group who specializes in Swing Trading
Surebol – a term well known by all TAP members.  Just like when you play billiards, it means you are 100% percent sure that your target ball is  going inside the pocket.  Applied to trading it means you are going to get the target price expected by the group
TAP'S Unique Stock Calendar
In addition to these, TAP has developed a unique Stock Calendar to guide its members.  I will just quote everything verbatim so as not to lose its essence:
Newbies: Here is a guide map to minimize panic and stress
Dec 13 | Jan 13 –> Bottom part of the year
August: —> Warehousing Part of the Year this is Buying Season Sale
The rest of the months : Corrections…
—
FINANCIAL & HOLDING
Nov: Warehousing
Dec.-Feb: Uptrend Sell on Strength
—
INDUSTRIAL
Dec: Warehousing
Jan-Feb:  Uptrend Sell on Strength
—
PROPERTY
Dec: Warehousing
Jan-March: Uptrend Sell on Strength
—
SERVICES
May-July: Warehousing
Oct-Nov | Feb: Sell on Strength
—
note: the rest of the months are influences or corrections | noise
OCTOBER & NOVEMBER –> Rise of ZUBARUS Ω ↑ φ  (Rise of Penny Stocks)
Sa Blue Chips SIGURADO 20% to 40% Easy Year on Year (For Blue Chips you will surely get 20% to 40% easy year on year). Pero hinding hindi ka YAYAMAN  (But you will NEVER get RICH)
Dito Sa ZUBEES (zubarus basuras)–> YAYAMAN KA SUREBOL YAN (In Penny Stocks – YOU WILL GET RICH, AND THAT IS FOR SURE)
Again, just like in Part 1, where can you see and hear things like these around the world?   None.  Only in the Philippines.
Please allow me to end this article by using one of TAP's well-known  term which identifies them as a distinct group,– SUREBOL (AND THAT IS FOR SURE)  Trading is More Fun in the Philippines.