Words of Wisdom from a Newbie Trader
Whenever I visit Stock Trading Forums and Stock Trading Groups in Facebook, I am always on the lookout for good things that are happening – Traders helping traders without any ulterior motives, traders showing maturity by the way they post (no hyping, no bashing just  sharing their opinion about a certain topic or stock based on cold facts) and traders exhibiting qualities of a Responsible Trader even when they themselves are not aware that they are already practicing it.
One of the persons I observed showing these traits is Ms. Ves Pertine. I was very impressed by the post she made recently  so I requested her if I could have her featured on my Blog.  Many thanks to Ves  for granting my request.
From this point on, I will  just quote her words.  Nobody could have said it any better.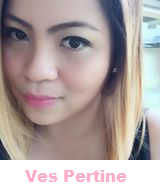 "When I graduated from college and landed my first job, I became interested in reading personal finance and business books. I admired entrepreneurs who started small and eventually succeeded in growing their business. Inspired by these readings I opened a time deposit account then purchased a personal life insurance. Few years later, when I got a salary increase, I opened a mutual fund account and memorial plans. Two years ago, I bought my first property which I fondly call "mini-pad".
Before,  I thought stock market is like a casino where people gamble to win. One day, I attended a seminar on Stock Market investing which changed my mindset. Stocks can give higher returns than bank deposits but you have to take higher risk. I immediately opened an online account and started investing in blue chips practicing the peso cost averaging method. However, last year when I checked my portfolio, it seemed that my investment didn't  go up as much as I've expected.
Last March I have decided to "level-up" and improve my investing tactics. For me, it means to become a stock trader. A colleague suggested that I join discussion groups and forums to gain different insights from experienced traders. Then I joined Traders Apprentice Pilipinas. At first I got overwhelmed with the jargons and acronyms but as weeks and months passed by I've learned their meanings. I started following recommendations even without knowing about the proper entry and exit strategies. Before, as long as a recommendation comes with a chart it was convincing for a newbie like me. Then one day one of the stocks in my portfolio started losing. 3% then 5% – I was still hopeful that it was just temporary. It went down further at 8% – I was still in denial. To make it short, I don't even know how and why I allowed it to go down further to 20%. This time, I couldn't bear it anymore so I decided to sell all. I call this chapter – the awakening. Let me be clear on this: I didn't blame anyone but myself.
Instead of quitting or brooding over this loss, I gathered all the resources that can help me learn stock trading – the right way. I invested in seminars and books. I joined many other stock trading groups. I practiced several techniques, started paper trading then later with actual money. Sometimes I also do intraday trading in the morning. My position trading strategy is bottom picking or spotting unusual volume (accumulation). I use volume and price spread analysis with basic technical indicators. Most of the time, I only trade using my mobile phone since I travel to office during trading hours. I believe this has enabled me to develop my skill as a tape reader because I have nothing else to look at – no dynamic intraday charts. I also started studying how market makers and big brokers operate.
I just recently earned my seventh month in stock trading; I still have a looooooong way to go. If there are few things that I can share to fellow newbies, it would be the following:
Know yourself. Does stock trading really fits your risk appetite? What are your goals?
Own your trade. You don't trade just to play with money. If you easily get hyped by a "guru" then it's not his/her fault. Don't let anyone take advantage of your weaknesses.
Focus on your trade. I do not trade when there are major corrections (local/global). Similarly I do not trade if I don't have inner peace or if I am emotionally unstable.
Knowledge and experience are your best defense. Take the initiative to learn the ups and downs.
Find your key strengths and continuously improve them. You will discover along the way a method that works for most traders may not always work for you. Some are comfortable with fundamentals.
Allow yourself to fail but the key is, you have to fail forward. You can't fake your way to be successful. Be humbled with your failures and learn from them.
Learn to adapt to changes positively. The stock market will always be chaotic. You need to be prepared for market turnarounds.
Have a support group or trading buddies who can help you hone your skills as a trader, give you objective criticisms and risk with you however, take caution: be a friend to many but trust a few.
I hope this will help you become a wiser trader and a blessing to others."
I also  quote below her exact post on Facebook  that caught my attention:
"Newbies Read This
We often encounter the following questions in forums, discussion groups and chats especially from our fellow newbies:
Q1: "Anong stock ang magandang bilhin?" "Which stock is a good buy?"
Q2: "Tumaas/Bumaba na ba ng stock na to?" "Has the stock gone up/down already?" 
Q3: "Pwede pa ba pumasok sa stock na to? Anung TP nito? " "Can I still enter the trade with this stock? What's the target price?"
Q4: "Risky ba tong stock na to?" "Is this stock risky?" 
Q5: "Lilipad ba tong stock na to?" "Will the stock go up?"
Stock Picking – You don't have to be a CFA, MBA or financial investment expert to be able to distinguish good from bad stocks. There are good companies but their respective stock can perform poorly depending on market conditions such as increase in bank interest rates, unemployment rate etc. On the other hand there are companies with no operations but surprisingly end up as one of the top gainers for the day.  The question you should ask yourself is: "Do you prefer to invest in a company that has good fundamentals?" or "Are you a type of trader who just wants to ride any stock that goes up?" For position traders, business value can be one of their priorities in stock picking. What can the company offer? Will it still operate after 5 or 20 years? Plans for expansion or innovating their goods and services? Will the future generation still find this company and its goods and services valuable? And so on…
For some, stocks are seasonal – for example mining companies may not do well during rainy season. Remittances increase in December, balikbayans come home to spend their money shopping in malls and playing in casinos.
Some are fearful in entering any trade during August for it has been known as the "ghost month".
For some, foreign inflows/outflows are important considerations. Who else is investing in this company aside from local investors?
Bottom line:
You need to be aware of your own investment objectives prior to selecting any stock. Do you want to invest in value? Are you patient? It's not just a question on how much you can invest but how long can you stay (staying power). Not all expensive stocks have business value. Similarly, not all cheap stocks are candidates for growth stocks. Some stocks are seasonal. Pay attention to economic indicators.
Trend – the trend is your friend. Before you put your hard earned money in any investment or business opportunity, you need to know where your money is going and how you can profit from it.   Know the bigger picture; you can use your trading platform to check the general trend of the stock. Select a broader range – 3 years to 10 years.  From your online broker / trading software, check the stock chart to determine the price direction along with volume. Is it going upward, downward or sideways. Is the volume being distributed or accumulated? Yes – whether you like it or not, you need to know how to recognize chart patterns (at least have a basic understanding). Otherwise, most of the time you will end up following false recommendations! And it will be too late to save your capital.
Bottom line:
Do not rely on spoon-feeding.  Spend a few minutes or hours for familiarizing yourself with what you are dealing with. Be resourceful. The Internet can give you lots of trading sources.  Asking a friend is not a bad idea but don't be too lazy to type or search a word in Google or forums to know what it means. Attend free stock seminars from reputable brokers. The trend is your friend. Anyone can tell you that the trend is up or down. Trust experienced traders but verify!
Entry and Exit – You can buy any stock in anytime but the challenge is how to profit or close a position without losing at all (or at least minimizing your loss). You must also study volume spread. Be careful with bottom picking, what appears cheap may not always mean "bottom". Check Daily Time and Sales information if you want to verify that the sellers have dried up or if the big brokers have started re-accumulating. Your target price may be different from fund managers. For fund managers, 3% gain is sufficient because they are managing big portfolios. For people with lesser capital, 3% gain is not good enough. If stocks are too bullish then you need to lock in some profits because you'll never know until when it can go up. If the stocks are turning bearish you need to cut your losses (or lighten your positions) before you lose your entire capital!
Bottom line:
Your goal is NOT to enter & exit TOO early or TOO late but to buy and sell at the right price. Do not catch falling knives.  Important things to learn: Support and Resistance, Pivots
Risk – If you are a risk avert, stock market is not for you. There are no guarantees. Nothing is insured. Those who risk are often rewarded IF they have planned their trades well.  Again it all comes back to your personality as a trader.  Risk appetite differs from one trader to another.  It may depend on age, short term and long term plans and priorities.
Bottom line:
A big company who managed to meet targets for many years is still susceptible to failure.  Do not always equate big company with big earnings. There are other external factors to be considered like market sentiment, political and economic stability.
Stock Volatility – there are stocks that go up and down along with the market (PSEi). There are stocks that remain unchanged even if the market has gone up.  There are stocks that have their own world – meaning they are not really affected by the market. This is what most stock specialists refer to as the beta coefficient.  Again there are so many factors (internal and external) that can affect how a stock behaves. You must also be aware that some stocks are jockeyed especially for small caps.
Bottom line:
One thing is for sure, stocks go up and down. And oftentimes, they don't go up or down in a straight line.
Disclaimer: I'm not a stock market expert. Most of the contents of this article is taken from my experience and observations."
There you have it.  As I said, nobody could have said it any better than Ves herself.  I am sure this lady will really go far in her trading career.  I am glad that I now see a lot of ladies like her trading the stock market.  About ten years ago, this was considered a man's world.
May her words of wisdom inspire traders, young and old alike,  to trade the market  the proper way.  My congratulations to TAP (Traders Apprentice Pilipinas) Boss Tony Herbosa and Senyor Roy Reyes and the TAP Ladies Wealth Club for guiding Ves on the right path.
In addition, to TAP we also have the group of Ms. Nikki Yu, The Faceless Trader, who also do the same.  Nikki, as we fondly call her is also a person whose effort in raising the standards of trading, is worth emulating.
To Ves and to all the other groups who guide traders on the right path, there are only a few words I would like to say:  Thank you and May Your Tribe Increase.